Candicc's is a premier Italian Restaurant & Caterer in the St. louis area
Providing catering services to the St. Louis metro area! Our catering services are designed for flexibility and customization. We have a catering menu, but are willing to custom design the event menu that best serves your catering needs. We can assist with everything starting with the planning stage to the final event assuring a successful event defined by the most demanding situations. Call us today for more information.
Weddings
One of our catering specialties is weddings. It's your special day and we understand how important this day is to you, your spouse and your family. We are here to guarantee timely delivery and remain on budget.
Anniversaries
Marriage and employment anniversaries are important stepping stones in life. We understand how important these events are to the honored guests. We guarantee satisfaction.
Family Functions
These types of events can cover a multitude of celebrations or even times of mourning. We understand and guarantee that we will create the type of event that is important to so many loved ones.
Corporate Events/Functions
We know the importance of staying on schedule and remain on budget. We guarantee satisfaction! Our restaurant illustrates our commitment to quality food and service.
Candiccis Restaurant, Bar and Catering Services, St. Louis, MO
Providing Upscale Cuisines, Drinks, Entertainment, Online Ordering, Delivery & Catering Services to the St. Louis, Missouri Metro Area
If you've been to Candicci's Restaurant you will appreciate our promise to provide the best food and service to our customers. We offer dine in, carry-out, online ordering, delivery, catering, and catering services for small or large parties or events. We promise to make any dining experience or event a success. Candicci's has been in business for more than 36 years providing the the best authentic Italian cuisines in the St Louis area. We've got many years of experience which will help us make your next dining or catering event a successful experience. We are conveniently located in Ballwin, Missouri, one block north of Manchester Rd on Holloway Road.
NEWS
Live Music, Weekend Specials, Online Ordering Specials & More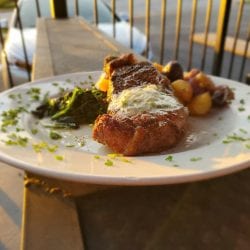 Be sure to visit us this upcoming weekend to try new weekend specials created by our new kitchen management team. Sitemap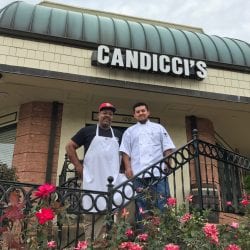 Bob Candice, owner of Candicci's Restaurant, announces new kitchen management team that includes Juan Carlos Cruz Garcia and Darrell Russell Ballwin, MO (STL.News) – Candicci's Restaurant and Bar is conveniently located at 100 Holloway Road in Ballwin, MO, and has been in business for almost 40 years. Candicci's is excited to announce their new kitchen[…]
Previous
Next
catering services contact form