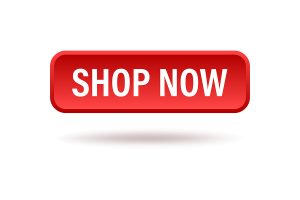 Candicci's Restaurant and Bar – Ballwin, Missouri – offers authentic Italian cuisines, pizza, delivery & catering to the St Louis region – call (636) 220-8989
Candicci's Restaurant and Bar has provided authentic Italian cuisines for over 40 years, resulting in a 40+ year history and high online customer reviews.  Candicci's is more than just a dining experience!  Weekly, they offer live music, weekend specials, and more.  They are an entertainment and dining experience.
Call (636) 220-8989 for reservations or order food for pickup or delivery.
Offering:
Dine-In
Carry-Out or Curbside
Delivery
Candicci's Restaurant and Bar is known for its fundraising campaigns, typically for local families in need.  Additionally, they are known for our holiday buffets, live music, Party of the Patio (during summer), weekend specials, delivery, etc.  Candicci's catering services rank us among the top catering companies in the St Louis Metropolitan region.  Additionally, they offer a small banquet area for special occasions. 
Candicci's prepares authentic Italian cuisines using only the best ingredients, resulting in award-winning fine dining Italian cuisines in the St Louis region for over 40 years.
Candicci's provides catering to some of the largest St. Louis local companies.
Candicci's provides catering services to some of the St. Louis region's largest and most respected companies.  For more than 40 years, Candicci's has provided catering to small and large businesses, helping customers create successful events.
Latest News From Candicci's
Please refer to the map above, but we are located one block north of Manchester Road on Holloway Road on the east side.  They are conveniently located, efficiently serving the Ballwin, Ellisville, Town and Country, Chesterfield, and Wildwood communities.
Candicci's Business Hours
Monday: CLOSED (except for catering or private events)
Tuesday: 11:00 AM – 9:30 PM
Wednesday: 11:00 AM – 9:30 PM
Thursday: 11:00 AM – 9:30 PM
Friday: 11:00 AM – 10:30 PM
Saturday: 11:00 AM – 10:30 PM
Sunday: 11:00 AM – 9:00 PM
Visit us at: