Candicci's Restaurant and Bar has been a St Louis caterer for more than 36 years, providing catering services to some of the largest companies in the metro area.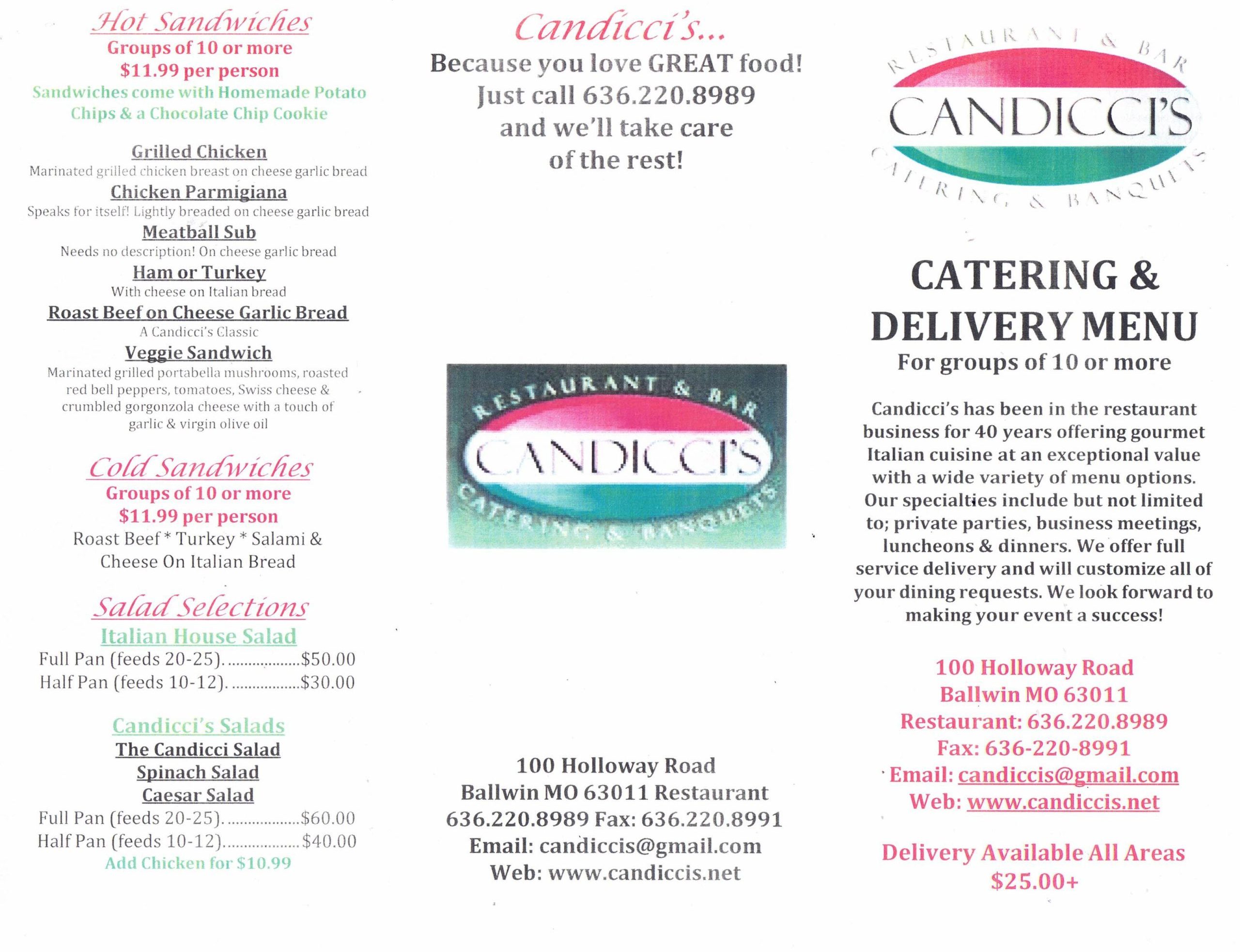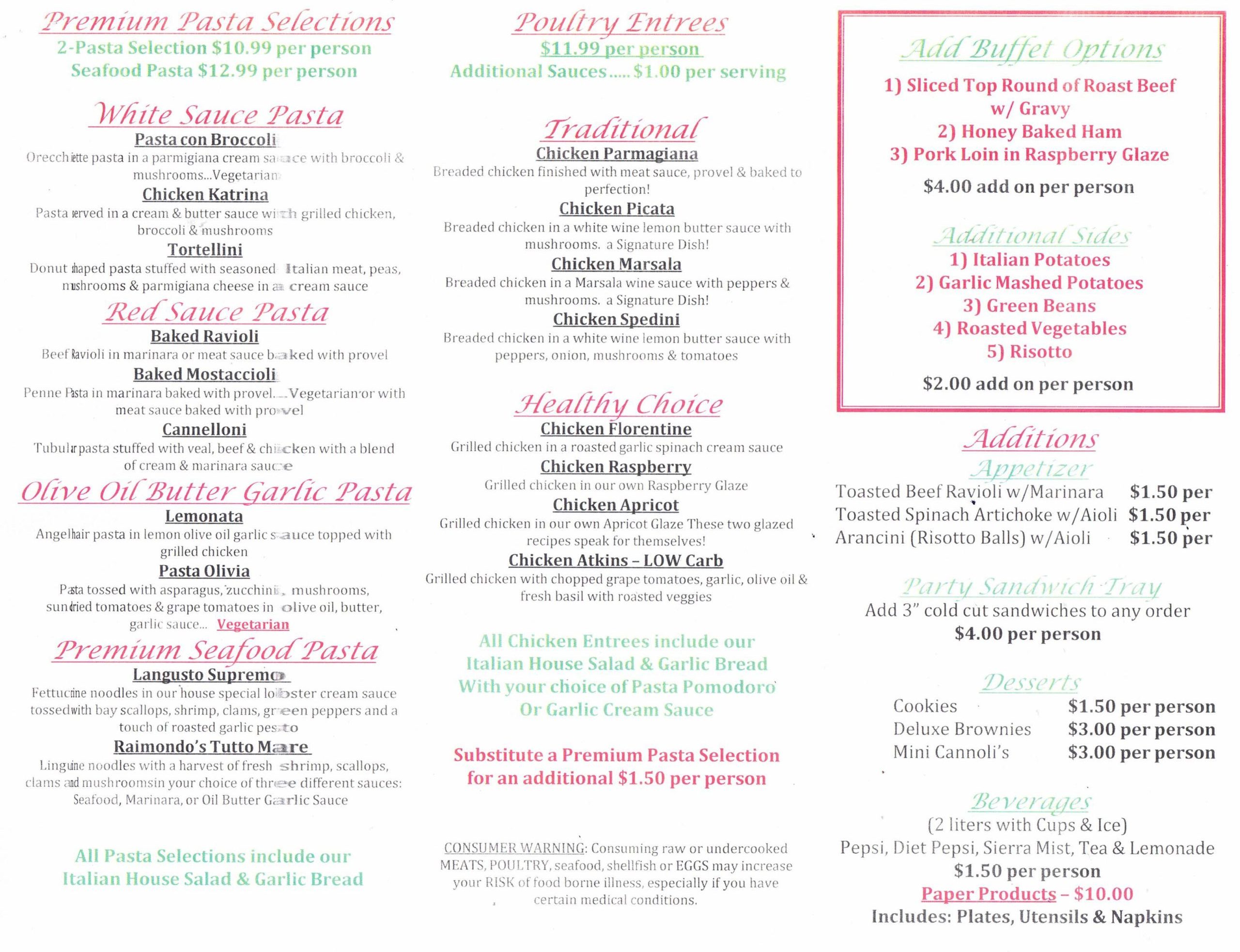 Candicci's Restaurant is a premier St. Louis catering company with over 36 years of catering experience.
Candicci's Restaurant and Bar is an upscale restaurant offering an extensive menu of authentic Italian cuisines.  Candicci's also provides catering services and has been doing so for more than 36 years and has provided catering for every type of occasion and event imaginable.
Since high school, Bob Candice has been in the restaurant business and has provided Italian cuisine and pizza to St. Louis and surrounding areas.  Candicci's has been an award recipient of OpenTable and featured in multiple publications.
We are conveniently located in Ballwin, Missouri, one block north on Holloway Rd and Manchester Rd.  We offer a patio that provides live music and summertime specials, specials drinks, and more; however, our catering service covers the entire St Louis metro area.
We offer Italian cuisines loved by patrons visiting Candicci's Restaurant or custom-designed catering menus to suit your particular need or event.
We aim to help you create a successful event regardless of the occasion.  We cater events in all areas of the St Louis metro area and southern Illinois.
Call Candicci's Catering at (636) 220-8989 or Jeff at (314) 681-4005.  Also, visit us on St. Louis Restaurant Directory and STL.Catering.